SCUBA DIVE Puerto Vallarta
Have you ever wondered what it's like to breathe underwater, but not ready to invest time in a certification course? PVR Tours offers a PADI discover scuba diving course of 1 ½ hours.
The best team of experts is with us, when you think of diving in Puerto Vallarta, PVR Tours has the best option! Come and discover the best places to practice this beautiful sport.
   Inclusions: All diving gear, purified water, sodas, seasonal fruit and a ham and cheese baguette.
   What to Bring:
Certification card for Certified divers
Bathing suit, sunblock, towel, light sweater (winter and spring season), hat, sunglasses
Gratuities are not included in the price (normally 10%-15% of the cost of your tour)
   Important information: $25.50 Mexican pesos will be requested at the pier of "Los Peines" on the day of the dive as port fee entrance.
    Duration: 4.5 hours
   Start Time: 8:45 am
   Meeting Point: Marina Los Peines. Address: Los Peines 332, Isla Iguana, 48333 Puerto Vallarta, Jal.
    Suitable (10+)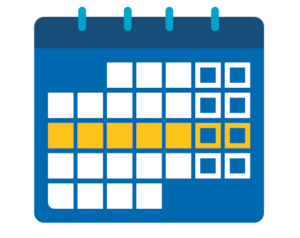 Availability: All year long
   Maximum number of guests: 8
  Prices:
LOS ARCOS:
Los Arcos Discover Scuba (2 dives): 153 USD
Los Arcos Diving for certified divers (2 dives): 111 USD
Los Arcos Night Diving for certified divers (1 dive): 111 USD
Los Arcos Snorkel (Adult): 60 USD
Los Arcos Snorkel (Child 5 to 12): 40 USD
MAJAHUITAS:
Majahuitas Discover Scuba (2 dives): 175 USD
Majahuitas Diving for certified divers (2 dives): 132 USD
Majahuitas Snorkel (Adult): 72 USD
Majahuitas Snorkel (Child 5 to 12): 55 USD
MARIETAS ISLANDS:
Islas Marietas Diving for certified divers (2 dives): 149 USD
Islas Marietas Snorkel with access to Hidden Beach (10 to 65 years old): 110 USD
Islas Marietas Snorkel No access to Hidden Beach: 83 USD
MORRO:
Morro Diving for certified divers (2 dives): 154 USD
CHIMO:
Chimo Diving for certified divers (2 dives):154 USD
More Water Activities that might interest you